undefined
What makes Internal Medicine at SJMO special?
Academic Excellence in a Community Setting

CLINICAL & DIDACTIC EDUCATION
Inpatient Medicine - Team based care from admission to discharge
St. Joseph Mercy Oakland in Pontiac, MI is a 497 bed hospital featuring both Medical and Cardiac intensive care units, an onsite Long-Term Acute Care hospital, Inpatient Rehab, Level II trauma center, with robust specialty and subspecialty support. We are fully integrated with the Epic EMR with real time patient data and communication among our medical teams across mobile messaging platforms.
Ambulatory Medicine - commitment to serving a diverse population
Henderson Clinic, which is a FQHC associated with The Wellness Plan is the main site for Resident Continuity clinic. We have 11 exam rooms, Telehealth capability, on-site Behavioral Health, an updated EMR with preventative wellness tracking in addition to ongoing didactic curriculum focusing on Social Determinants of Health and reducing Disparities.
GK-MD.com - a comprehensive Online Medical Education platform to serve multiple learner needs
In order to meet learners when and where they have the opportunity for focused learning, the our program provides online streaming media, board review materials, regular self-assessments and interactive modules to practice clinical and diagnostic skills.
Conferences - High Yield, effective didactics on clinically relevant topics
Conferences include Resident-run Grand Rounds, with Journal Club and Continuous Quality Improvement cases, Subpecialty lectures with topics aligned with the ABIM blueprint, Interactive EKG analysis lectures and Morning Report Case Discussions.
Tour our Digital Learning Platform
See our Didactics in Action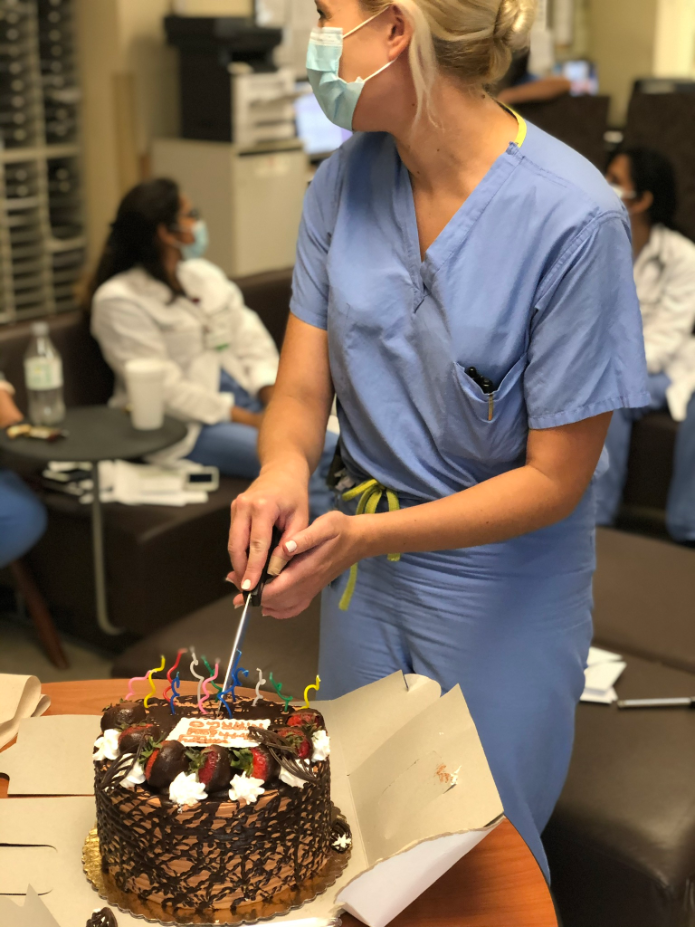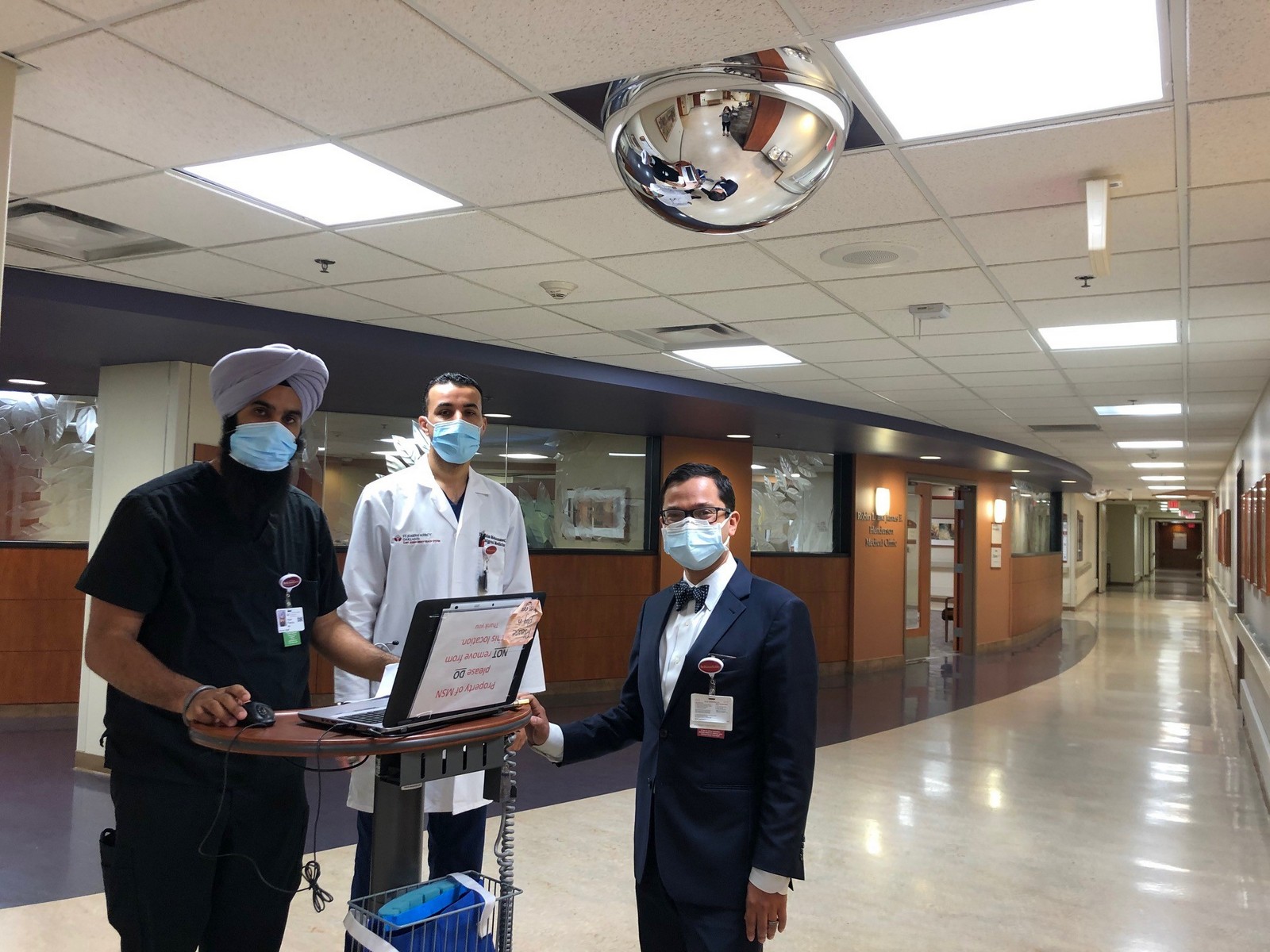 Resident Research And Teaching
Our residents and faculty regularly present research at the Local, State and National levels, through organizations including ACP, SGIM, ATS, ACG and ACC.
Resident life
Our 53 residents learn through hands-on patient care, while still maintaining dedicated time for longitudinal study, research, recreation and other commitments. Residents average 5-8 days off/month, with dedicated monthly Wellness Events.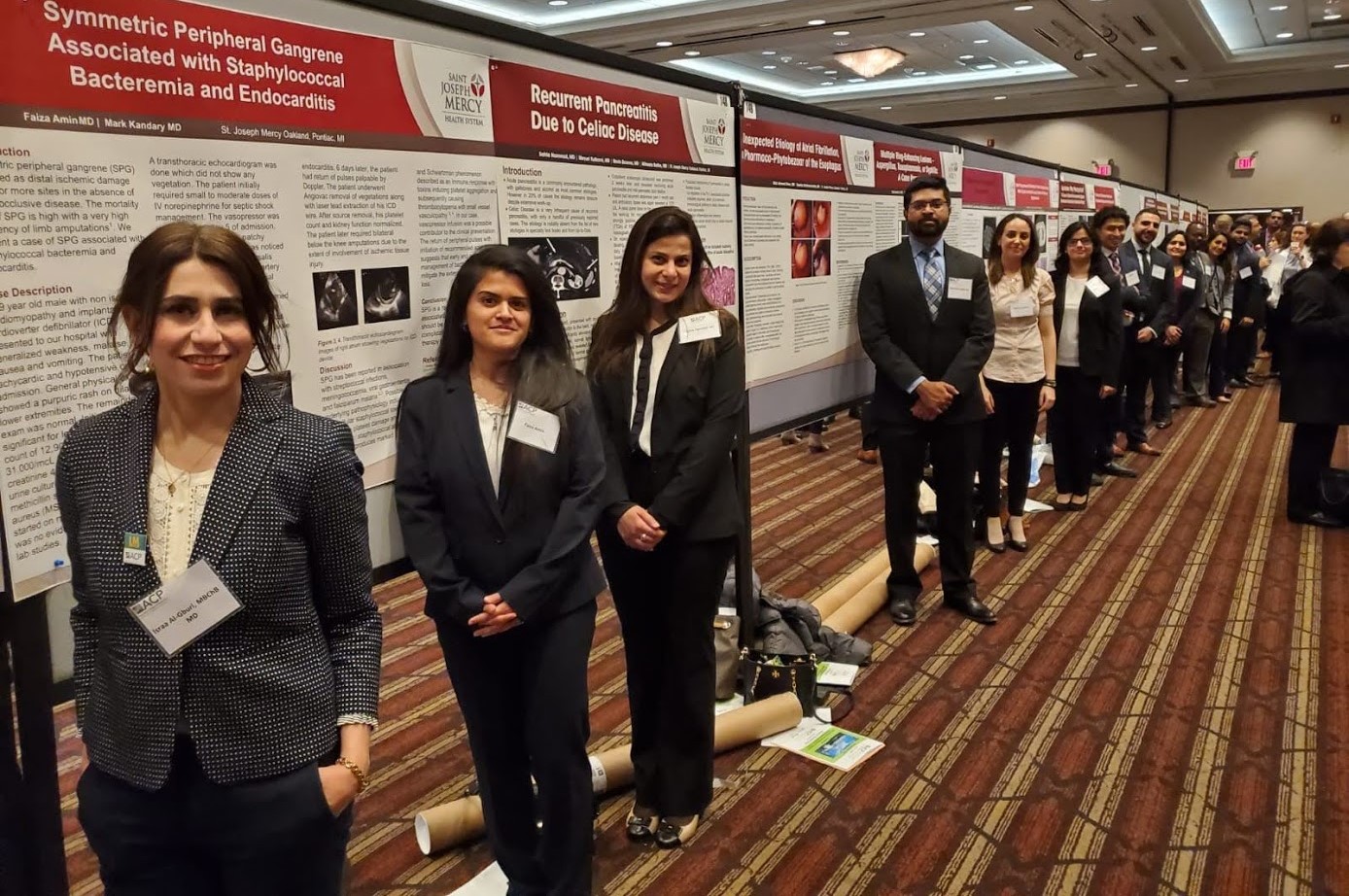 about us
We are one of 6 accredited Residency Programs in addition to Cardiology Fellowship. We are affiliated with Ross University and are a top clinical site for undergraduate medical education.
Our applicant Selection & interview process
All interviews will be conducted through videoconference in on a secure platform to ensure a seamless positive experience for involved. Applicants will participate in a group Program Director interview, in addition to 1 on 1 interviews with Faculty and Residents. Applicants will also have a chance to meet informally with residents and attend daily conference
learn more
Recent Resident Fellowship Placements:

Cardiology - Orange Park Medical Center
Geriatric Medicine - Detroit Medical Center/Wayne State University
Nephrology -Virginia Commonwealth University
Infectious Disease - William Beaumont Hospital/Oakland University
Recent Resident Employment Contracts

Hospitalist, Memorial Hermann-Texas Medical Center
Mercy Hospitalists – St. Joseph Mercy Oakland
Chief Resident – St. Mary Mercy Livonia
Primary Care – Elmhurt Memorial Clinic
about us
The goal of the Internal Medicine Residency at St. Joseph Mercy Oakland is to train
Competent, Compassionate
Board-certified
Scholarly and
Successful physicians.


nullnull undefined